oDREAMS: Students Build Video Games, Learn to Problem Solve
eMINTS is partnering with the University of Colorado-Boulder (UCB) on a project to train 200 classroom teachers how to use "Scalable Game Design" concepts.
The goal of the project, called oDREAMS, is to teach 15,000 middle school students computational thinking skills—higher level problem-solving skills—as they learn to design, program and debug their own video games using the AgentSheets software developed at the Boulder campus.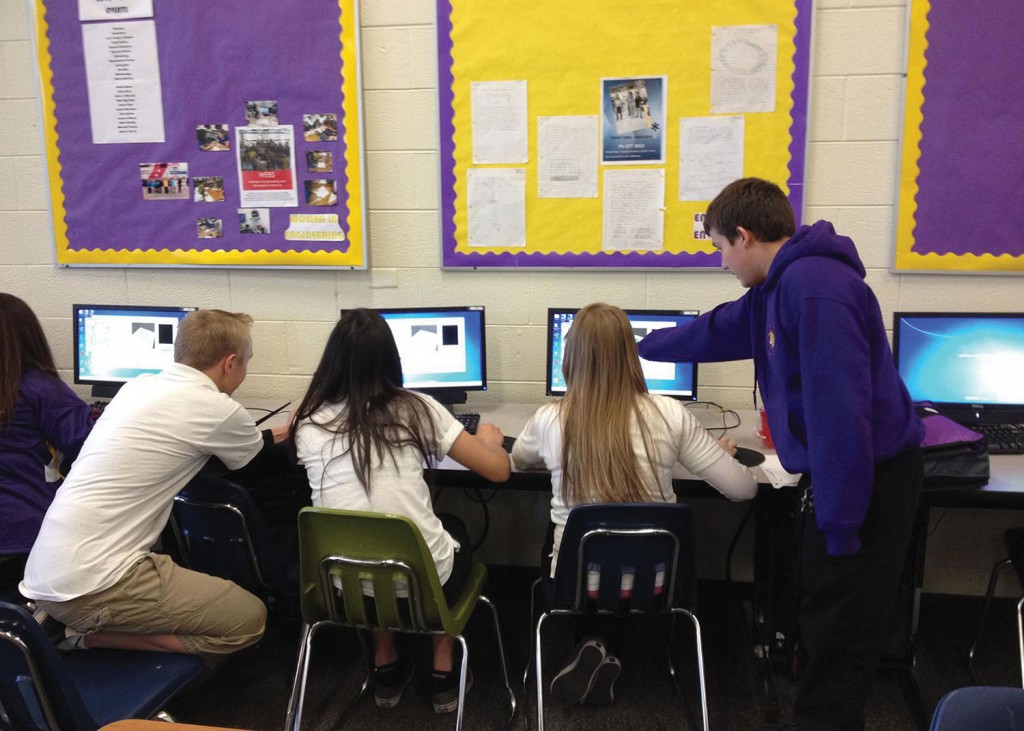 eMINTS staff and UCB faculty created the professional development for teachers curriculum as both an online training option and as a "blended" training option – combining both online components with additional classroom training.
UCB received a $1.92 million grant from the National Science Foundation to complete the four-year project with teachers from nine states.
The oDREAMS online professional development course for teachers, "Critical Thinking and Problem-Solving with Game Design," prepares teachers to introduce students to their first programming experience. Teachers leave the course with lesson plans and game examples for immediate classroom implementation. They also receive a building license for the AgentSheets software.
"We have had an amazing response from teachers who want to take the course and get their kids started programming," says Lorie Kaplan, executive director for the eMINTS National Center. "Instead of worrying about how to recruit enough teachers for the research project, we've had to start a wait list for grant-funded seats in the course."
Founded in 1999, eMINTS offers professional development courses through online and classroom instruction to teachers across the United States and in Australia. For additional information or to join the project, please contact eMINTS at emints-info@missouri.edu or 573-884-7202.