QuEST Program Prepares Missouri Science Teachers
Fifth-grade teachers from districts around the state are attending the University of Missouri's Quality Elementary Science Teaching (QuEST) program and learning about the properties and structure of matter– a key concept in the newly adopted Missouri Science Learning Standards.
In the first week of the program, teachers take on the role of student. The next week, they spend time helping local students develop their own models and understanding about the properties and structure of matter. The student program offered scholarships to elementary age children from the Columbia Housing Authority's "Moving Ahead" program.
QuEST is a partnership among the MU College of Education, the Department of Physics & Astronomy, and the MU Partnership for Educational Renewal (MPER).
Deborah Hanuscin, an associate professor of Science Education and Physics, is the principal investigator of the program, which was first funded from 2008-2013 by a Missouri Department of Higher Education's Improving Teacher Quality grant and then in 2014 by a National Science Foundation grant.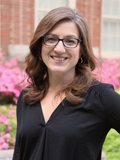 "The new standards place new demands on teachers to master core disciplinary ideas, science and engineering practices, and cross-cutting concepts of science," said Hanuscin. "Our program is helping teachers improve their own understanding of science, as well as specialized knowledge about how to help students learn science."
Reporters and the community are invited to the Parent Open House on July 22 at 11 a.m. in Townsend Hall.