Flipped instruction might increase student comprehension of math concepts
Parents could also benefit from this teaching technique, researchers say
Story Contact: Cailin Riley, rileyci@umsystem.edu, 573-882-4870
COLUMBIA, Mo. – Can changing the traditional way teachers teach math really help students learn content better? New research indicates the answer could be yes.
Flipped instruction, a teaching technique in which teachers send students home with information typically given in lectures and save class time for discussion, is becoming more popular in classrooms. Now, researchers at the University of Missouri College of Education have found that flipped instruction might increase student comprehension of math concepts and offer teachers a way to enhance their teaching skills. It could also help support parent participation in the learning process.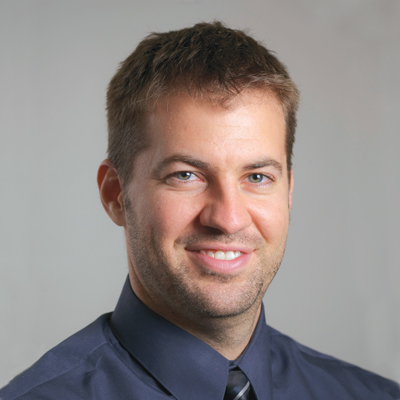 Corey Webel, an associate professor in the Department of Learning, Teaching and Curriculum and the Director of the Elementary Mathematics Specialist Certification program, studied a fifth grade teacher's implementation of flipped instruction with mathematics over the course of a school year. Students watched videos and other lecture material at home and had discussion and work time in class. The videos included questions to prompt student attention and help troubleshoot concepts that needed more work. Webel says this helped the teacher be more attuned to student challenges and monitor class progress.
"Flipping a classroom can be an opportunity for teachers to be creative in how they check in with students and plan for responding to their thinking," Webel said. "For example, a teacher might notice the class is having trouble understanding a certain math concept, and he or she can spend more time working with the class on it."
Webel also found that sending learning material, particularly videos, home with children can help parents understand unfamiliar methods for solving math problems and provide better assistance to their child.
"Many parents have difficulties helping their child with math homework because the instructional approaches might have changed since they were in school," Webel said. "But when they have access to the same videos and tutorials as their child, they can learn alongside them and provide better help at home."
Webel suggests that teachers considering flipped instruction think through specific strategies they can implement to help their students, such as embedding assessment questions in their video tutorials. Teachers also can explore trainings and certifications, such as the Elementary Mathematics Specialist training offered at MU that can teach them new skills and might provide more confidence for trying a flipped classroom setting.
"Flipping instruction in a fifth grade class: A case of an elementary mathematics specialist," was published in Teaching and Teacher Education. Co-authors of the study include Christina Sheffel, a graduate research and teaching assistant at the University of Missouri, and Kimberly Conner, assistant professor at the University of Northern Iowa. Funding for this research was provided by the National Science Foundation under DRK-12 grant #1414438. The opinions of the authors do not necessarily reflect the position, policy or endorsement of the funding agency.