Rachel Juergensen Awarded CADRE STEM Fellowship
A doctoral student in the University of Missouri College of Education has been awarded one of 10 highly competitive national fellowships that focuses on STEM education research.
Rachel Juergensen, a third year doctoral candidate in the Department of Special Education, has received the fellowship from the Community for Advancing Discovery Research in Education (CADRE), a resource network for STEM education researchers supported by the National Science Foundation (NSF).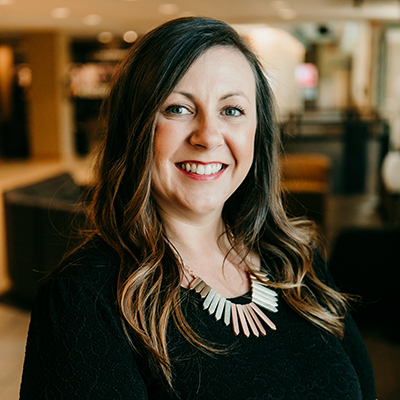 Juergensen's research focuses on equitable learning opportunities for sensemaking in elementary inclusive science classrooms for students with learning disabilities or learning difficulties. She will begin collecting data for her dissertation on this topic in the Spring of 2021, with the goal of defending her dissertation in the Spring of 2022.
Juergensen is a doctoral candidate in Project PRISM, which focuses on preparing interdisciplinary researchers in the areas of special education and science and/or mathematics. She is also a part of the Linking Science and Literacy for All Learners project research team, which focuses on using multimodal text sets with embedded scaffolds to integrate science and literacy for diverse learners.
"My passion for this line of research stems from my background experience as an elementary general educator, where I strived every day to support my learners with a variety of instructional strategies so they could be successful both in and out of the classroom," Juergensen said. "The experiences I have gained on research teams as a doctoral student, particularly in science, have also helped fuel my passion for continuing this important work. I am excited for this opportunity to network with others from around the country who have similar research interests."

The CADRE Fellows program, which is now in its twelfth year, provides capacity-building and networking opportunities for researchers who are in the early stages of their STEM education careers. The new Fellows include doctoral students who have been nominated by awardees from NSF's Discovery Research in PreK-12 Education (DRK-12) program. The DRK-12 projects research and develop a wide range of STEM education resources, materials, and technologies.
In the coming year, the new CADRE Fellows will explore career pathways, research dissemination and use, community building and collaboration, and research funding. They will engage in experiences such as peer mentoring and a mock DRK-12 proposal review led by an NSF program director.