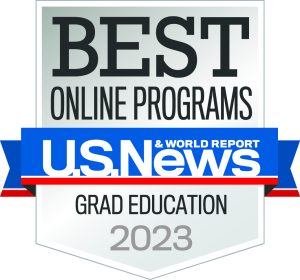 This degree is part of the Art Education Program housed in the Department of Learning, Teaching and Curriculum.
Ignite your passion. Invigorate your practice. Inspire your students!
This flexible, online program is designed to fit into the schedule of full-time educators who want to immediately apply new concepts to their daily teaching practice. With an emphasis on social justice, wellness, and contemporary arts, the dynamic curriculum will engage you as both an artist and a culturally competent educator. From the very beginning, you'll be challenged to think more deeply about your own practice and your students' work.
The MEd in art education offers you the opportunity to examine contemporary art topics, explore studio experiences as an art teacher and conduct authentic research in your school, museum, or community environments.
This is a 2 year, 30-hour, 100% online program, that includes focus choices such as, social emotional learning and art therapy orientation for art educators and visual literacy and media. It does not lead to certification.
Visit Missouri Online for detailed information about this online degree, including degree details, course information and application instructions.
---
Therapeutic Art for Art Educators
Secondary art teachers in Columbia Public Schools engaged in a professional development session around self-care and mindfulness, led by Dr. Linda Helmick, Assistant Professor of Art Education in the Department of Learning, Teaching and Curriculum. Helmick has used this curriculum with underserved populations, including homeless and incarcerated populations, as well as people who have experienced trauma. "The goal is to create a supportive space with meditation, artmaking experiences, and reflection to acknowledge their emotional exhaustion," said Helmick. "Sharing stories enabled each of them to feel supported and restored."
Read the story