Learning Technologies and Design (MS)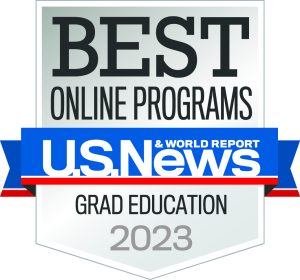 The Learning Technology and Design program is valuable to professionals who design, create or coordinate learning or training environments for workplaces — including corporate, government, higher education, military and K-12 settings.
The program is available entirely online with an expected time to completion of approximately two years.
This degree will enable you to apply instructional design principles and skills to any training or learning situation. Instructional design techniques allow you to create effective instruction that matches the needs of your audience.
Specifically, you'll learn to apply proven and research-supported methods to:
Conduct needs assessment and task analyses to inform learning design
Select strategies and delivery methods for designing learning environments
Develop proficiency in designing and delivering online instruction for K-12, corporate, university or non-profit settings
Design and develop instruction using emerging technologies such as VR or game-based or simulation-based learning
Apply principles of UX design to create effective and equitable user interfaces
Practice basic web development skills
Improve workplace performance
Degree Requirements
The program requires a minimum of 30 graduate credit hours and has the following requirements. See the degree advising aid for more details.
Core Required Courses (9 credits)
IS_LT 9471 Instructional Systems Design (3 cr hr)**
IS_LT 9474 Front End Analysis of Systems (3 cr hr)
IS_LT 9450 Introduction to Research in ISLT (3 cr hr)
** Recommended you take early in your program.
Design Courses (9 to 12 credits) Example courses:
IS_LT 7384 Designing Games for Learning
IS_LT 7888 Intro to VR-enabled Instructional Design
IS_LT 9485 Designing Online Learning
IS_LT 9455 Formative and Summative Evaluation
Development Courses (9 to 12 credits) Example courses:
IS_LT 7355 Web Design and Development
IS_LT 7361 Introduction to Digital Media
IS_LT 7383 Rapid Development Tools for Online Learning
IS_LT 9466 Learning Analytics
Portfolio that illustrates mastery of your skills
Beginning Fall 2023, you will develop your portfolio while enrolled in the 1 credit hour IS_LT 7368
Apply
Admission Requirements
A GPA of 3.0 or higher (A=4.0) on the last 60 hours of undergraduate course work
TOEFL (80) or Duolingo (105) scores (if applicable)
GRE testing is not required
If you don't meet these standards, you could be admitted on probation status, where you would have to maintain a minimum GPA of 3.0 during your first 12 hours of graduate course work, with no grade lower than a B.
How to Apply
Prepare electronic versions of your resume, statement of purpose (what you hope your degree will do for you), two letters of recommendation, and an official copy of your Bachelor's degree transcript.
Apply using MU's online Graduate Application system. Follow the instructions and upload the requested files.
Deadlines
May 1 for summer admission.
July 1 for fall admission.
Sept. 1 for second 8-week fall courses.
December 1 for spring admission.
Feb. 1 for second 8-week spring courses.
Admission Decisions
Once all your application materials are complete, we will review them and notify you of the decision. Most decisions are made within a month.
Student Resources