Professional Development Research Earns National Science Foundation Faculty Early Career Award
Nianbo Dong, an assistant professor in the MU College of Education, has received a significant National Science Foundation (NSF) Award to support his research on the factors that account for differences in the effects of professional development for educators.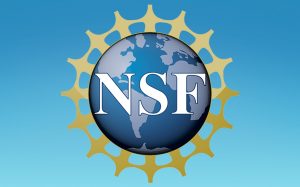 "Educational researchers know that teacher development is very important to improve student achievement and teacher quality," said Dong. "However, there are many variations in the effectiveness of the training. My research will help researchers design studies to investigate what factors contribute to these variations."
As part of the study, Dong will conduct multisite moderation studies to examine whether the effects of a teacher professional development program on student math achievement vary by teacher content knowledge, the context of school districts, student's gender, race and socio-economic status. Some of Dong's previous studies  have examined the impact of how elementary mathematics specialists improve student learning.
"This study has the potential to help teachers, administrators and trainers to focus on certain aspects that improve the final outcome for students," said Dong.
For more information on the project "CAREER: Design of Multisite Moderation Studies to Examine the Factors that Explain Treatment Effect Variation on Student Mathematics Achievement in Teacher Professional Development," visit the NSF website.