$5 Million Grant Will Help Missouri K-12 Students with Language, Literacy
University of Missouri College of Education faculty members will receive more than $5 million to enact a research-based language and literacy plan to serve Missouri's K-12 students.
The Missouri Department of Elementary and Secondary Education (DESE) received a $18 million grant from the U.S. Department of Education for DESE's Comprehensive Literacy State Development (CLSD) program.  
A portion of that funding goes to the Show Me Literacies Collaborative, which includes the college's Missouri Language and Literacies Center (MLLC) and the Missouri Writing Project (MWP), as well as teams from University of Central Missouri, University of Missouri-St. Louis, and the Missouri Reading Initiative.
Missouri Language and Literacies Center
The MLLC is receiving $2.75 million to focus on early childhood education, and will be led by Angie Zapata, associate professor, and Candace Kuby, associate professor, and Chair of the Department of Learning, Teaching and Curriculum.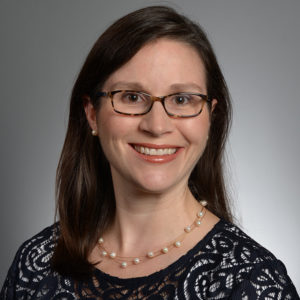 "The MLLC is thrilled to begin this 5-year partnership with DESE and the early childhood families, teachers, and children in the state of Missouri," said Kuby. "Families have many literacy and language practices in the home that are integral in the classroom life of young children. Working with teachers on the cultural and linguistic literacies of their students, as well as considering the artistic and digital tools young children already use to make literacies, is an exciting approach for the state of Missouri."
"We are humbled by the opportunity to collaborate with the Show Me Literacies Collaborative, Missouri families, their children and early childhood educators to support language and literacy learning among K-12 children and youth," said Angie Zapata. "The opportunity to share research-based practice that acknowledges the cultural and linguistic resources present across our dynamic Missouri community will not only serve to enhance early literacy learning in our state, but also develop an invaluable early language and literacy teaching capacity to build upon in the future. We share in the commitment to preparing our youngest Missouri citizens to shape the global and networked landscape we participate in daily, and look forward to the fellowship and learning that will result."
The MWP is receiving $2.7 million, and will focus on middle and secondary education. This project is led by Amy Lannin, Director of MU's Campus Writing Program and associate professor in the Department of Learning, Teaching and Curriculum, as well as Julie Sheerman, who is representing the Missouri Writing Projects Network (MWPN).
"We are thankful for the many teachers across the state we have worked with through the MWPN and are eager to continue partnering with additional teachers and schools," said Lannin. "Writing Project professional development provides support for teachers to experience and implement research-based literacy strategies with a focus on connected reading and writing instruction. Many of the teacher-consultants within MWPN have worked with the National Writing Project's College, Career, and Community Writers Program that engages teachers and students in instructional resources and formative assessment. Through the Show Me Literacies Collaborative, we will be able to work with Missouri schools, teachers, and families with responsive approaches that are anchored in evidence-based instruction."
"The Missouri Writing Projects Network has enjoyed partnering with DESE over a period of many years on literacy-centered projects that span varied grade levels and content areas," said Sheerman. "We are thrilled to further our connection through the Show Me Literacies Collaborative and feel confident that this project will allow important work to happen in the state of Missouri, work that supports teachers and students."
The Show Me Literacies Collaborative has aligned its plan with DESE's Show Me Success Plan, which evaluates need, provides resources, implements curriculum and instruction, and utilizes assessment and data. In addition, the Show Me Literacies Collaborative uses a culturally responsive approach that recognizes the student's knowledge, expands into multimodal and digital literacies, and looks at the student's progress from birth to college and career.