A Lab School Approach: Preparing Teachers for Online and Blended Classrooms
Kathryn Fishman-Weaver, Ph.D. and Karen Scales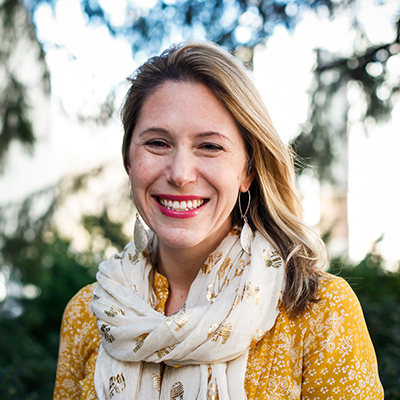 Online instruction is here to stay. Even before the COVID-19 pandemic of 2020 and 2021, both online and blended teaching methods were growing at an "exponential" rate (Kennedy and Archambault, 2012). As of 2010, nearly a half million enrollments were recorded in statewide virtual schools, and there were more than two million enrollments in online learning courses (Kennedy and Archambault, 2012). Embracing this trend means that current and future teacher candidates need authentic field experiences and guidance for how to deliver online instruction well. As one host teacher told us, even digital natives may come to their teacher preparation programs doubting the efficacy of online and blended models. Exposure to excellence in technology-mediated classrooms can both disrupt this doubt and inform more effective practices. The blended lab school provides an innovative training classroom for teacher candidates.
Giving instructive feedback online, communicating clearly and warmly in the digital space, teaching in blended classrooms, and navigating technology are skills that cut across subject areas and are essential learning objectives for the future generation of educators. Therefore, those of us working in teacher education must ask: What online and blended field experiences do our teacher candidates need, and how can we best integrate those experiences into our preparation programs?
The Lab School Model
The lab school model offers a clinical pathway to practicing these skills in a way that is similar to the medical field (Gresham, 2012). The more teacher candidates can practice and gain authentic experiences in a variety of classrooms, the more versatile and effective skill sets they will develop to serve in their own future classrooms and schools.
Laboratory Schools have a long history in the United States. The first such university-housed K-12 institution was started by John Dewey in 1896 through the University of Chicago. Dewey hoped this model would help democratize educational research and lead to more innovation and autonomy in educational practice (Phillips, 2014). Like Mizzou Academy (the context for this paper), the lab school at the University of Chicago has shifted considerably since its original inception; however, it has persisted and continues to serve students and the field of education.
"Lab schools provide varied and extensive opportunities for teacher candidates to connect what they are learning while being challenged to use what they are learning with children," writes Gloria Gresham in her 2012 review of a university lab school. "As teacher candidates are growing, they are guided by lab school teachers and faculty who are accomplished, clinical educators (pg. 8)." The intention of lab schools is two-fold: (1) they are designed to provide exceptional education to K-12 students, and (2) they provide a context for professional learning, educational research, and teacher candidate growth and development. In short, lab schools offer the opportunity to test out where the field of education is heading.
Mizzou Academy: Case Study Context
Mizzou Academy is an outreach unit in the University of Missouri's College of Education and Human Development. They trace their roots to the University's early lab schools and have continued to evolve through multiple iterations right up to their current innovative global and blended school system.
In 2015, Mizzou Academy transitioned from serving mostly students in the U.S. seeking to supplement their high school education with online courses to serving thousands of international students seeking a full U.S. diploma. These students learned through a new blended approach in partnership between online teachers and international classroom teachers. During this same period, Mizzou Academy also began developing programs for elementary and middle school students. When faced with educational disruptions due to COVID-19, school districts across Missouri implemented these K-8 programs, where they became instrumental for classroom educators new to online learning spaces. During the 2020-2021 school year, Mizzou Academy served nearly 9,000 students through their constellation of programs.
These innovative programs and purposeful positioning within the College of Education and Human Development make Mizzou Academy a natural lab school for teacher education students.
Teacher Education Initiatives at Mizzou Academy
By opening their virtual doors to preservice teachers, Mizzou Academy has been able to enrich field experiences for rising educators. Such opportunities include grading and giving feedback in self-paced programs and working alongside course writers to develop curriculum, create rubrics, write quizzes, and create engaging inquiry-based activities. Further, they engage in this work within the context of an international student population where they are paired with mentors versed in culturally responsive teaching methods. While the context of these learning opportunities is unique to Mizzou Academy, the skills and experiences could be translated to other school systems and institutions.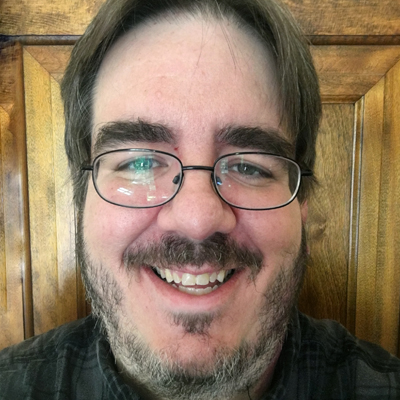 Brian Stuhlman, a Middle School Coordinator, who works with many preservice teachers, shared that one of the important takeaways for field service students is learning how to create feedback loops. "The values of intentional and rationed and connected feedback is an important takeaway for field experience students. Finding a balance between a rubric and the 'right feedback' and how all of this translates into a fair grade is a great experience in teacher education."
In the online context, particularly when learning is asynchronous, both instruction and relationship-building often happen through the written comments and feedback students receive on their assignments. Mizzou Academy's orientation and training course for new online instructors focuses on how to give thoughtful, purposeful feedback on student assignments that engenders both personal connection and instructional intention. When preservice teachers worked through this course, they were able to immediately translate their learning to the lab school context. Afterward, they could take that practice into their other student teaching and early teaching experiences.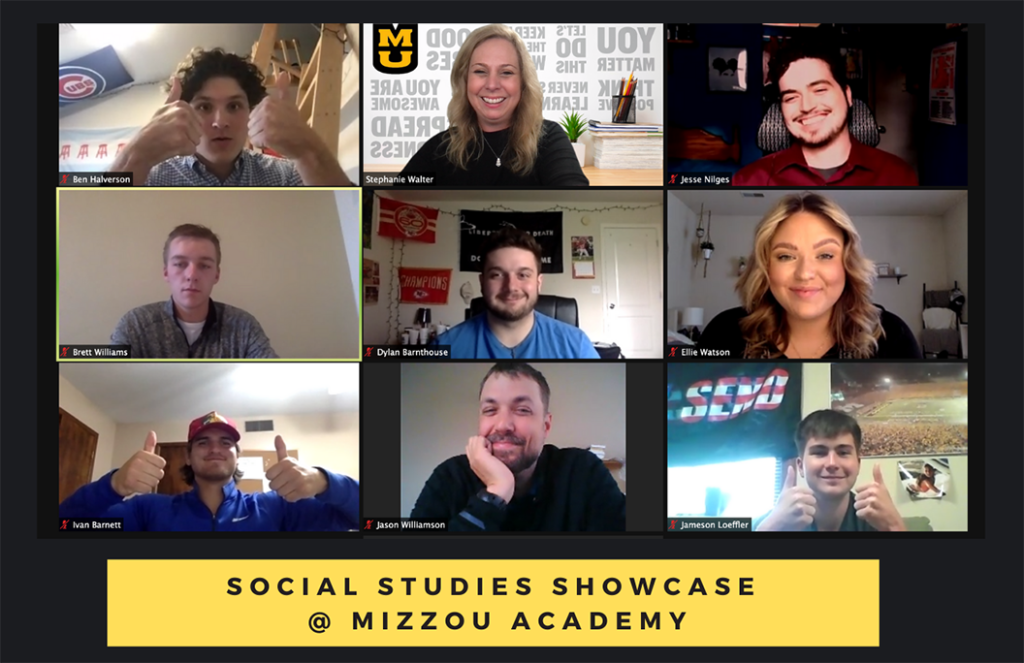 Because of Mizzou Academy's global reach, field experience students also gain intercultural competencies, connect with international teachers, and review work in blended and co-teach programs. In the spring of 2021, Mizzou Academy welcomed thirty social studies education teacher candidates to their school system. These teacher candidates worked in teams led by Mizzou Academy faculty. During the semester, one of their faculty members organized a series of virtual "field trips" to classrooms in Brazil. Using Microsoft Teams, teacher candidates videoed in to observe and participate in high school classes that were being delivered through blended methodologies. Some of the high school students were present in class and others were videoing in from home. Experiences like this give teacher candidates opportunities in online, blended, and intercultural classrooms. These experiences create a context for teacher candidates to imagine new kinds of learning practices and possibilities.
Given the proliferation of online K-12 education and the continued trend of blended and digital delivery, field experiences need to include learning opportunities in technology-mediated classrooms. Many teacher candidates come to field experiences with extensive knowledge and skills in using technology. However, this is not the same as having the skills and experiences needed to deliver instruction or facilitate learning in online and blended contexts. As Jeff Kopolow, one of the host teachers who works with Mizzou Academy's field experience students said, "I do not have a concern about the technology skills of today's students—they are way ahead of people like me! But they do need to believe in the efficacy of online education. When done properly, it works well. Our students need to understand that when engaged in live online interaction with a class, strategies for student involvement are different from those needed in in-person settings."
The classrooms we are preparing future teachers to lead are not the classrooms that many of our current professionals taught or learned in. These classrooms include technology beyond what was possible when many veteran teachers began their careers. At this juncture, empowering pedagogues starts with exposing teacher candidates to online, blended, and collaborative models. These new methods and spaces will be part of the educational landscape for our next generation of teachers — let's send them there with confidence, experience, and the encouragement to imagine new possibilities.
References
Gresham, G. J. (2012). Financially sustaining university lab schools: One university's story. NALS Journal, 2(2), 4.
Kennedy, K., & Archambault, L. (2012). Offering preservice teachers field experiences in K-12 online learning: A national survey of teacher education programs. Journal of Teacher Education, 63(3), 185-200.
Watson, J., Murin, A., Vashaw, L., Gemin, B., & Rapp, C. (2013). Keeping Pace with K-12 Online & Blended Learning: An Annual Review of Policy and Practice. 10 Year Anniversary Issue. Evergreen Education Group.
Encyclopedia of Educational Theory and Philosophy, ed. D.C. Phillips. Thousand Oaks, CA: Sage 2014. Vol. 2. Pp. 455-458.