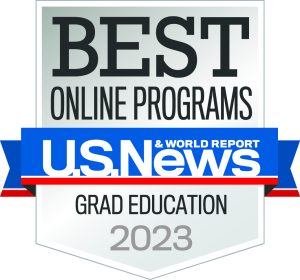 MU's online master's degree in Special Education, the first such program in the state of Missouri, is research intensive. If you want to become a teacher-leader in positive behavior intervention supports, multi-tiered systems of support or other aspects of special education, this may be the degree for you.
This degree is available through Mizzou Online.
Degree Requirements
Completed bachelor's degree from a regionally accredited institution.
Minimum GPA of 3.0 in the last 60 hours of undergraduate education.
Application to this program does require you to submit GRE scores. If you have not taken the exam in the past five years, now is the time to do so.
If English is not your native language, please submit a TOEFL score of at least 100 (internet-based test), an IELTS score of at least 7, a Pearson Test of English (PTE) score of at least 66 or a Cambridge C1 Advanced score of at least 190.

The exam should be taken six to nine months before to the term the student wishes to start their program.
International students who have completed one year of college-level full-time study in a country where English is the native language may waive this requirement if they meet all the conditions set by the Graduate School.
Get more information about testing from MU Testing Services.
Apply
How to Apply
Complete the following steps before your application deadline.
Complete the Graduate Studies application online.

If you're a former MU degree-seeking student wishing to resume the same program/degree, use the Graduate Re-activation Form instead.
Current MU graduate students changing or adding degrees should use the Change of Degree, Program Adviser Form.
Post-baccalaureate (non-degree seeking) graduate students who have applied in the past three semesters should contact Graduate Studies to request their application be made available to us.

Write a statement of purpose, usually around 500 words, in which you summarize your professional goals, including career objectives, research interests, your motivation for advanced graduate work and other pertinent information.
Submit at least two letters of recommendation.

The letters should attest to your professional competence, academic preparation and potential for graduate work.
Ideally, two letters should be from college or university professors who can discuss your academic abilities, and one should be from an administrator or colleague who can describe authoritatively your professional experience and potential.
Letters are submitted through the online application system.

English Proficiency test scores from the past two years (only required for students whose native language is not English.)
Upon department acceptance, have official transcripts from all previous college work at institutions other than MU sent directly to: Office of Graduate Studies, 210 Jesse Hall, Columbia, MO 65211.
Conditional acceptance
Conditional acceptance into the program is not provided for those students who wish to pursue English language training in the U.S. prior to starting their graduate studies. Applications submitted will be reviewed for admission into the program as per the criteria noted below.
An interview may be required by the admissions committee. Please feel free to submit any other materials that you feel would give a clearer picture of your qualifications. If you have questions contact the Department of Special Education at umccoesped@missouri.edu.
Admission Decisions
Each applicant's credentials are reviewed by a committee of faculty that is committed to using professional judgement to find applicants with great potential for success and contribution to the profession. The department cannot assure admission to all applicants who meet minimum admission requirements.